Most crypto coin prices were down an average of more than 2% over the last few hours after they enjoyed a recovery period earlier this month. This article looks especially into $GALA and analyzes if the coin will fall below the critical psychological point of $0.30.

Gala Loses 8% of its Value in 24 Hours
GALA, the native token of the Gala Games platform, has lost more than 8% of its value in the last 24 hours. This latest development comes as the broader cryptocurrency market undergoes a correction.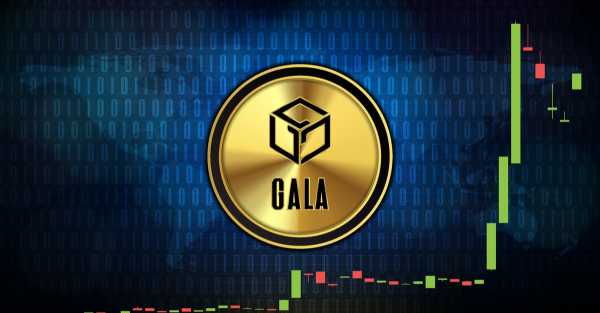 Gala is a gaming and nonfungible token (NFT) platform that intends to build an ecosystem of blockchain games. Gala operates on both Ethereum and Binance Smart Chain. The platform offers a wide range of features, including a platform for NFT games (Gala Games) and an NFT marketplace (Gala Store). The users can play games, trade NFTs, and participate in network governance and consensus.
The crypto market began to recover from last week's slump earlier this week, with Bitcoin reaching the $43k mark once again. However, the market recovery didn't last long as the bears are now in control again.
Bitcoin is struggling to stay above $42k after losing more than 3% of its value in the last 24 hours. Ether risks dropping to the $3,100 zone after dipping by 4% so far today. GALA is one of the top underperformers in the market at the moment. GALA is trading at $0.3202 at press time.
GALA Could Slip Below the $0.30 Psychological Point
The GALA/USD daily chart is looking bearish at the moment. The technical indicators show that GALA is underperforming and could dip lower soon.
GALA/s MACD line remains below the neutral zone. Source: FXEMPIREGALA is trading below its 50-day moving average price of $0.4757. The MACD line has been below the neutral zone since the start of the year, indicating a deep bearish trend. The RSI of 37 shows that GALA is currently in the oversold region.
If the bearish trend continues, GALA could drop below the $0.30 mark and lose the first major support level at $0.2354. Unless the poor run continues, the support level at $0.2084 should cap any further downward movement.
Disclaimer
Although the material contained in this website was prepared based on information from public and private sources that GalaKnight.com believes to be reliable, no representation, warranty or undertaking, stated or implied, is given as to the accuracy of the information contained herein, and GalaKnight.com expressly disclaims any liability for the accuracy and completeness of the information contained in this website.