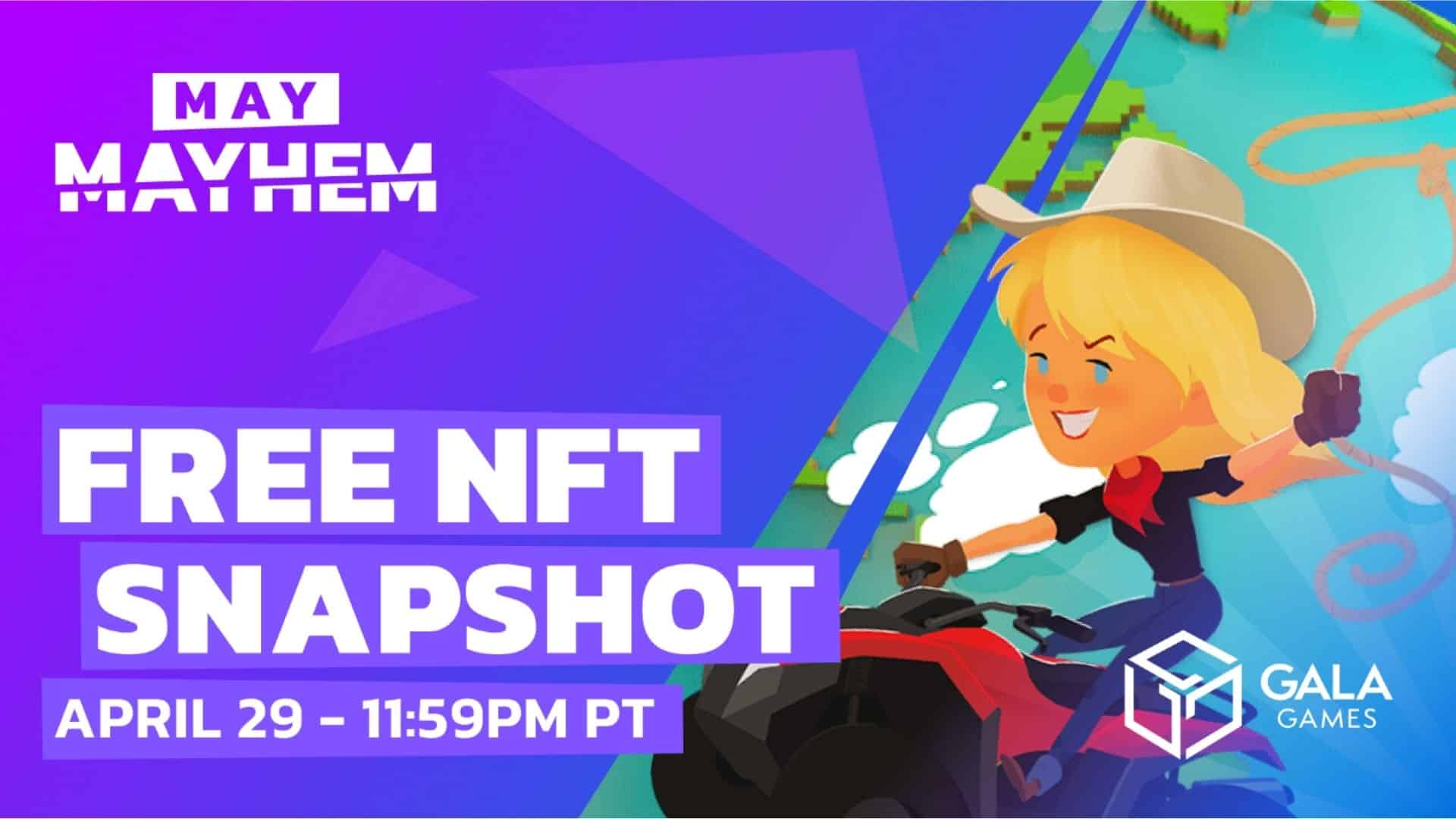 May Mayhem is back with exciting new rewards at Gala Games. 
Gala Games believes that May will be the best month for the community. Gamers will be able to earn a lot of rewards during Gala Games' May celebration. But what are they?
Read the full story below
The Prize is $4 Million This Year
Gala Games is giving away a total of $4 Million this year in prizes. Town Star players will take away $2 Million from the total amount. The Other $2M will be distributed to other game participants throughout the month of May.
Last year, the total prize was $1M which makes this year's prize 4 times higher!!!
What Other Rewards Await You in May Mayhem?
Gala Games is not stopping with just the $4M reward. If you play Town Star in May, get ready to receive FREE NFTs!
The NFTs you win in May will not be any ordinary collectibles; they'll have Gala Games utility.
How To Receive NFTs in May Mayhem?
If you held specific Gala Games NFTs at the time of the upcoming Snapshot, you'll receive NFTs throughout the month of May.
Snapshot – the upcoming Snapshot will be held on Friday, April 29 (11:59 PM PST).
As mentioned above, you have to hold certain NFTs in your Treasure Chest or Ethereum Inventory Gala Games Wallet in order to be eligible for free NFTs in May Mayhem.
Disclaimer
Although the material contained in this website was prepared based on information from public and private sources that GalaKnight.com believes to be reliable, no representation, warranty or undertaking, stated or implied, is given as to the accuracy of the information contained herein, and GalaKnight.com expressly disclaims any liability for the accuracy and completeness of the information contained in this website.